Meet Our Team
The Triumph Communications team brings together years of experience in communications from professionals who provide insightful, strategic and goal-oriented direction and implementation tailored to meet your specific needs.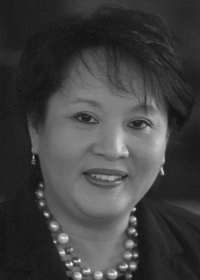 Antoinette F. Wilson
President / CEO
Antoinette F. Wilson is CEO and co-founder of Triumph Communications, Inc. Established in 1999, Triumph Communications, Inc. is a full-service strategic communications firm offering services in the areas of Public Affairs, Community Relations, Political Campaigns and Media Buying.
For over two decades, Wilson has represented numerous public and private sector clients, with an established record of accomplishment in community, government and public affairs.
In 2008, Wilson was appointed Assistant Secretary of State, serving as the first woman in Ohio to be appointed to this position.
Wilson has served as a general consultant/campaign manager for over 100 campaigns at the local, state and national levels. As the former director of Training and Talent for the Democratic National Committee in Washington DC and as development/political director of the Ohio Democratic Party, Wilson strategized and shaped efforts to foster, promote and develop hundreds of elected officials at the local, county and state levels.
Wilson currently serves on the boards of the Community Shelter Board-Co-Chair Women's Leadership, John Glenn College of Public Affairs – POWER Commission, Ohio Sustainable Business Council, Somali Education Resource Center, and a member with the Matriots, American Sustainable Business Council and National Association of Women Business Owners. Wilson is a former chair for "She Should Run National Leader" – Womens Campaign Fund and a former board member for the American Association of Political Consultants Midwest Chapter, Hope Chest and the International Institute for Democracy. Wilson was a Women of Achievement Nominee for the Women's Information Network and was named a "Rising Star" by Campaigns & Elections.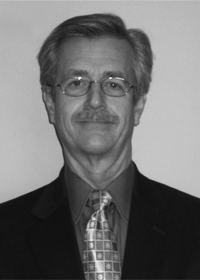 Mr. Spicer specializes in government, public and employee relations and media buying. He has spent over 35 years in the public and private sector providing managerial and consulting services. Representing private sector clients, Spicer has created and implemented successful community and government relation programs.
He has managed numerous political campaigns and as a former political party chair, Spicer was responsible for media relations, candidate recruitment, message development, and coordination between campaigns. Spicer served as Director of the Franklin County Board of Elections where he administered elections for over 640,000 voters. While there, he was responsible for modernizing the office through implementation of new computerization and directing the acquisition of a new $12 million electronic voting system for the county. He was responsible for the implementation of this new system the largest installation in the country including training of all employees and over 5000 polling officials. The varied and extensive experience Spicer brings to the firm will aid clients in achieving their objectives.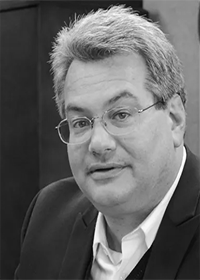 brothenberg@triumphcomm.com
Brian Rothenberg is an Ohio native who is the Senior Communication's professional with over 35 years of experience in strategic, planned and crisis communications. He is currently a Partner at Triumph Communications in Columbus, Ohio.
Prior to joining Triumph Communications Brian was Senior Communications Advisor and Director of Public Relations for the UAW International Union. He has worked as Press Secretary of the Mayor of Cleveland; Communications Director of the Ohio Senate Democratic Caucus; The Ohio Democratic Party and for numerous elected officials in the State of Ohio.
While at the UAW, Brian was the principal spokesperson and communications lead for the union with over one million active and retiree members. He steered the union through crises including a DOJ investigation; the largest U.S. strike at General Motors in the last 40 years; three rounds of Detroit-3 bargaining, COVID response including the shutdown of plants and development and communication of safety protocols, Striketober and national media strategies.
In 2006, Brian founded ProgressOhio, then the second of the national ProgressNow affiliates. In that capacity he grew PO membership to over 400,000 active members serving as a spokesperson for the progressive movement and labor including weekly TV debates and regular news coverage. PO became the largest state-based progressive membership group in the country.
Brian hails from Aurora, Ohio. He has been honored with awards including the Irvine Medal as the Outstanding Graduate of Marietta College and the Key to the City of Cleveland and commendations from the Governor and Legislature in Ohio.
You can achieve your goals successfully with Triumph